Social Programme
Opening Ceremony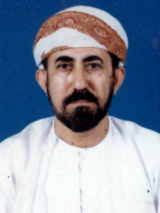 GUEST SPEAKER: Mohammed bin Saad bin Said Al Muqadam
TALK TITLE: Oman in History
Mohammed bin Saad bin Said Al Muqadam is Assistant Professor of Modern and Contemporary History of Oman at the Sultan Qaboos University.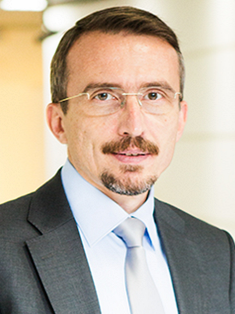 GUEST SPEAKER: Ustun Aydingoz
TALK TITLE: All the way to the Moon—to discover the Earth
Dr Aydingoz is a professor of radiology specialized in musculoskeletal imaging and based at Hacettepe University in Ankara, Turkey. Between 2005 and 2009, he served as a visiting professor of radiology at the Saint Louis University School of Medicine in St. Louis, USA, where he was twice elected as the Outstanding Teacher of the Year by the radiology residents. A popular science writer and a longstanding observer of manned spaceflight, Dr Aydingoz interviewed many Apollo and space shuttle astronauts. As a member of the press, he visited NASA's space centers across the USA as well as the space shuttle orbiter Endeavour during its construction. Dr Aydingoz is the author of "Turkey from Space as Viewed by Astronauts".
Welcome Reception
Date

Time

Venue

Fee

Dress code

Friday, 6 December 2019

19:30-23:00

Crowne Plaza Muscat (NOT the Crowne Plaza OCEC Muscat)

EUR 75 - Registration is open! Click here to register

Smart casual
Buses leave at 18:45 from the Crowne Plaza OCEC and the OCEC.
Buses return from the Crowne Plaza Muscat at 22:00, 22:30 and 23:00 and go to the Crowne Plaza OCEC.
The Event will be held outdoors on grass. For you comfort, heels are not recommended.
Numerous awards will be handed out and the Congress will be officially closed. There will also be a presentation about beautiful Budapest in Hungary, the host city of the 2020 SICOT Congress.
Young Surgeons Committee Social Activity - Sunset Cruise
Date

Time

Venue

Fee

Dress code

Saturday, 7 December 2019

15:30

Muscat coast

USD 70 - Registration is open! Click here to register

Casual
Why not end your day with a relaxing cruise along the splendid Muscat coast, seeing many of the sights from a different angle whilst contemplating the magnificent vistas! Read more...
---
For more information, please contact the Congress Secretariat at [email protected].