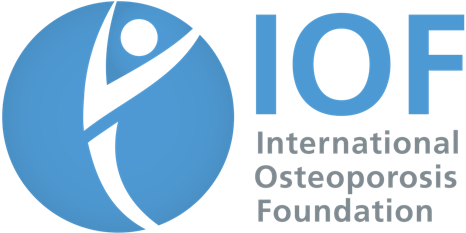 International Osteoporosis Foundation Symposium
Osteoporosis (fragility) fractures in Orthopaedic Surgery - Interactive case discussion
Date & time: Wednesday, 10 October 2018 – 14:00-17:30
Chairmen: Julio C. Fernandes & Kassim Javaid
General Objectives: This symposium is intended to raise awareness and propose solutions on fragility fracture management in orthopaedics: decreasing care gap and preventing subsequent fractures. All cases will be presented by experts in fragility fracture management with live interaction with the symposium participants. This activity is endorsed by Osteoporosis Canada, SICOT and IOF.
At the end of the symposium, the attendees will be able to:
Understand the epidemiology of fragility fractures and subsequent fracture;

Understand how fragility fractures impact patients and doctors;

Understand individual risk factors and the risks and benefits recognizing the underlying osteoporosis in patients that sustained a fragility fracture;

Introduce best clinical practice guidelines and treatments available in their own practices in fragility fractures prevention;

Implement fracture liaison services approach to prevent subsequent fractures.

Read more about the IOF programme here
Open and free to all! Register here!