Case of the Month
Removal of a broken intramedullary femoral nail with two unusual patterns of breakage: A case report
Author: Mohamed Elhady
19-year-old male had fracture of femur which was treated by open IM nailing with aseptic non-union for 2 years where stiff knee arthroscopy and knee manipulation were done.
Preoperative muscle state with inability to flex his knee.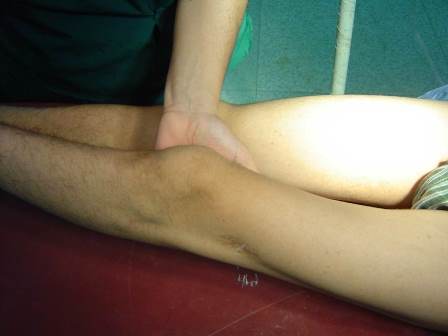 A few months later the patient presented with 2 nail breaks.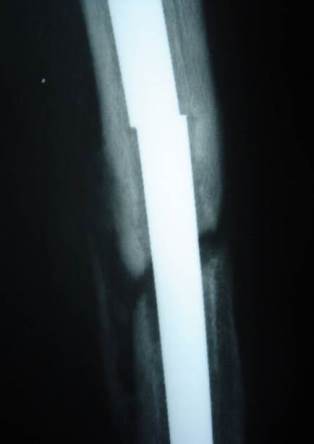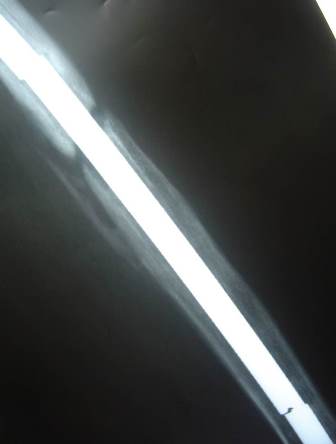 No recent trauma

No infection

Limping

Unable to elevate extended knee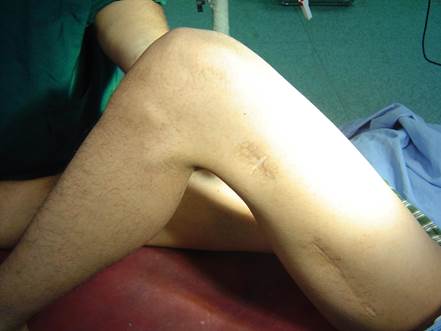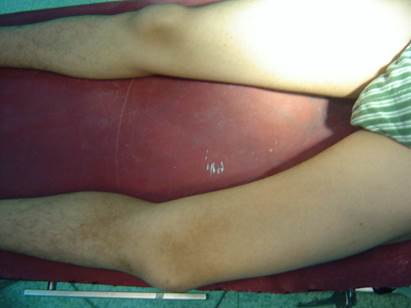 What is the possible plan of management?

How could we remove the parts of the nail?

Nail or plate?

Graft or not?
---
---
---
---
Nail parts after removal
Perioperative data:
Operative time: 4 hours nail removal + 2 hours plate insertion.

Blood loss: 2000cc, 3 units transfused.

Middle part of the nail was removed by a small break in the lateral cortex.

Distal part of the nail was removed by a hole distally in the lateral cortex then pushed by a drill pit and pulled through the medulla by an intestinal clamp.

Bone graft.

No infection postoperative.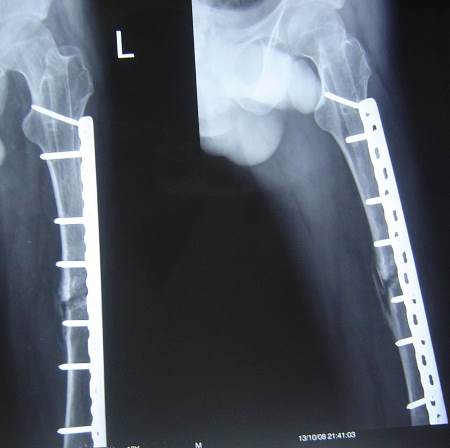 4 months later
5-year follow-up X-ray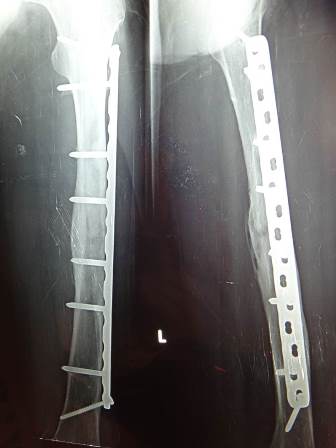 5-year follow-up function