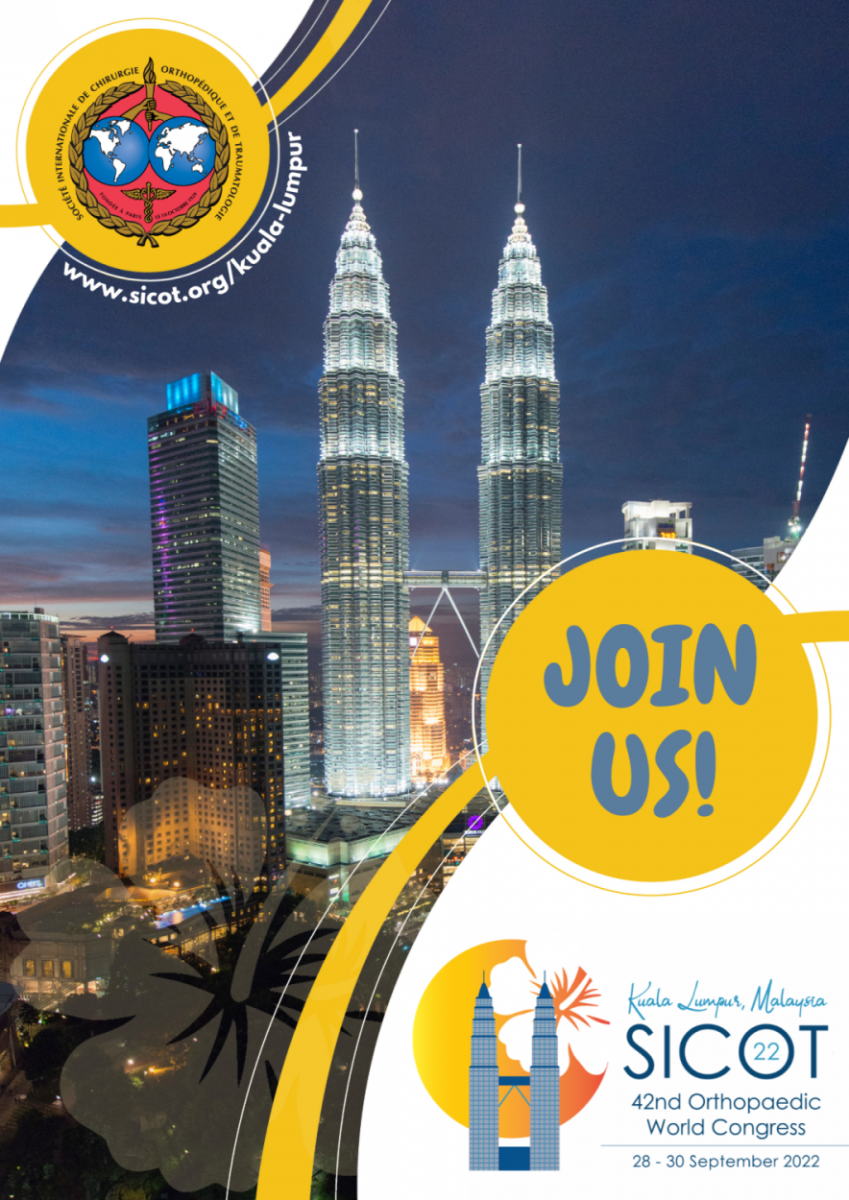 Welcome Message from the Congress President, Suresh Sivananthan
On behalf of SICOT it is my great pleasure and honour to invite your participation at the 42nd SICOT Orthopaedic World Congress which will be held in Kuala Lumpur, Malaysia, from 28 to 30 September 2022.
With the pandemic behind us and surgeons eager to travel, learn and participate in workshops we expect no less than 2000 delegates at this Congress. The Scientific Programme Committee has prepared a range of exciting and educational topics which will cater to both junior and senior surgeons as well as allied health professionals. We will work closely with industry to organise workshops, instructional course lectures and surgical training which will attract the hands-on participation of many surgeons from around the globe. SICOT has always attracted orthopaedic surgeons and allied health professionals from all over the world and 2022 promises to be an even better year as travel opens up and people get back to in-person conferences and meetings. You will be able to share your latest experiences and exchange ideas. At the same time, you can meet old friends and make new ones. You will have an exceptional opportunity to learn from world renowned experts, strengthen your skills with our Instructional Course Lectures, find new and innovative evidence-based treatments for your patients and engage with industry at the highest levels. In addition, Kuala Lumpur or "KL" is a relaxed and multicultural city, which is an ideal environment to think, learn and enjoy.
Our local organising committee will be working hand in hand with SICOT and Malaysian orthopaedic surgeons to bring together a fantastic scientific programme, an amazing social programme and wonderful industry events which will ensure that your participation is well worth your time and effort. See you in Kuala Lumpur in September 2022!