On behalf of the International Society of Orthopaedic Surgery & Traumatology (SICOT) and the Serbian Orthopaedic Trauma Association (SOTA), it is our great pleasure to invite you to join us in wonderful Belgrade from 25 to 27 September 2024 for the 44th SICOT Orthopaedic World Congress.
What a great time to visit this lovely white city. The days are long, the sun is warm(ish) and the science is hot. The meeting will see the return of the Sava Congress Centre with a view of Kalemegdan fortress. It is a great place for our congress: spacious and light and just minutes away from both the airport and the city centre. Our Congress Centre has been fully renovated and will be the biggest in eastern Europe at the time the Congress will be held. We are sure that all the expectations of the most demanding SICOT delegates will be met in Belgrade.
For those of you who are new to Belgrade, you will find a beautiful city: open, green, small enough to walk around, situated at the confluence of two rivers and with a colourful and pretty city centre unblemished by skyscrapers. It doesn't take long to understand why Belgrade is home to the 'hospitality people'. Is it the many friendly bars? The way in which striking modern Danish-designed buildings are aligned along the many waterways? Or could it be the oldest park located near Milošev konak? Or is it the new Belgrade waterfront in the middle of the city? Whatever it is, aside from the famous sights and the smiles, you will enjoy a city with some of the best restaurants in the world, as well as many bistros and bars, where almost everyone speaks fluent English.
Altogether a worthy location for the equally wonderful SICOT meeting. With cutting-edge science, inspirational speakers, and unrivalled networking opportunities, you really need to be a part of it.
We look forward to welcoming you!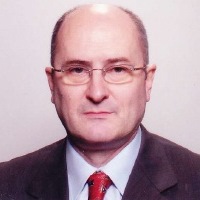 Marko Bumbaširević
Congress President
President of SOTA