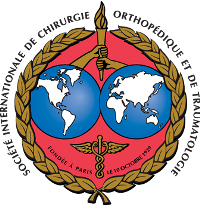 SICOT, the Société Internationale de Chirurgie Orthopédique et de Traumatologie, is an international non-profit association incorporated under Belgian law. SICOT's mission is to promote the advancement of the science and art of orthopaedics and traumatology at an international level, in particular for the improvement of patient care, and to foster and develop teaching, research and education. It maintains the philosophy that orthopaedic education should be available, accessible and appropriate for surgeons no matter their background, culture or resources. In 2019, SICOT celebrated its 90th birthday.
SICOT's annual Orthopaedic World Congress is a truly global gathering of orthopaedists from over 110 member nations and others beside. They are now highly organised scientific, clinical and social events, celebrating the diversity of the SICOT membership and bringing together surgeons of all disciplines and experience to learn from and with one another through keynote lectures, invited talks, free paper presentations and hands-on workshops.
SICOT is setting world standards of surgical competence - knowledge plus clinical skills - by offering an annual Diploma Examination comparable to those of exemplary institutions in highly developed countries.
The SICOT Journal, International Orthopaedics, has shown steady gains in the last few years and now has an impact factor of 2.854, whilst its sister open access journal SICOT-J focuses on original clinical, basic and translational research. SICOT's Training Manual is there to guide trainees along a map to the goal of full training. The e-Newsletter plays a large part in spreading the word, announcements and conversations among members as well as celebrating key achievements and landmarks for the Society. The Society is active on social media, and its Facebook group and Facebook, Twitter, LinkedIn and Instagram pages play a key role in disseminating news and information, whilst also providing a further communication platform for its membership.
The SICOT Fellowships offer unique opportunities for education and exchange. The SICOT Foundation helps to provide funds for travel to conferences and to work with masters of surgery in notable teaching centres. Trainees Meetings provide forums for learning from invited world-renowned experts and allow young surgeons an opportunity to present their own research to their colleagues.
In the summer of 2020 SICOT launched the Programme of Innovative Orthopaedic Networking, e-Learning, Education and Research (PIONEER), to meet the need for online-only and virtual education resources following the COVID-19 global pandemic. The programme includes an online video archive and regular live webinars, and plans for the future include key opinion leader podcasts, training modules and much more.
For information about membership application please click here.